Charlie
Greenberg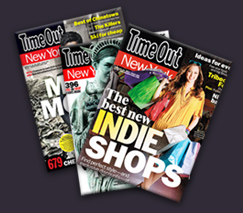 It's rare that a kids' show boasts a score so lovely that parents yearn to buy the original cast recording.
Time Out New York
On March 2nd,
Scenes Without Words
-- my chamber piece for piano, violin and cello -- received its world premiere at Caldwell University played beautifully by
Warren Helms and Friends
.
I'm honored to be both keyboardist and music director at the
New York City Children's Theater Gala
on April 11th in celebration of my long-time collaborator, Barbara Zinn Krieger.
Young Charles Dickens
returns to Manhattan in 2016 at the Clurman Theater on 42nd Street for another holiday season!
Above is, an early demo for one of the new songs,
Warren's Blacking
. Alex Goley sings the young Charles Dickens, and James Ortiz is Bob Fagin from the workhouse. Charlie's at the piano.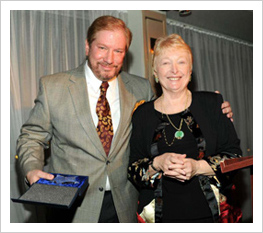 Charles with my longtime collaborator,
librettist/lyricist, Barbara Zinn Krieger
Recently Posted:

The Chocolate Ambassador never made it past a lab production at the Vineyard Theatre, but I've only recently digitized the original demo recording from 1991. It has some great singing by my collaborator and Broadway great, Camille Saviola and a generous, (considering his Falsettos schedule), Stephen Bogardus.
WHAT!!
You haven't yet checked out my theme music for 3 episodes of Dick Sturgeon: Life Coach - a broad band comedy short written and produced by my brother, Larry Greenberg of Camera Ready Comedy?? Click here for some good laughs.
Dick Sturgeon: Life Coach