Charlie
Greenberg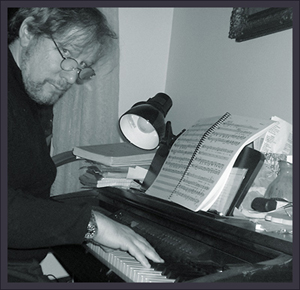 " But it's the songs that shine as brightly as the steel beacon itself. Charles Greenberg's melodies recall Stephen Flaherty (of Ragtime fame), and '30s composers like Gershwin and Berlin, with just a touch of Sondheim."
" Buoyed by Charles Greenberg's winning music, which includes both Gershwin-esque passages and American Indian influences, SKY BOYS. reveals the Empire State Building as so much more than just a familiar silhouette"
"..the show is also blessed by its adept composer, Charlie Greenberg.."
" Riveting Steel the Mohawk Way" is one of the show's high points. It brings all the thematic and cultural elements together in a driving beat which is reminiscent of both a Mohawk drum and a riveter's gun, one which remained stuck in my head as I left the theater."
" The songs offer a pleasing variety from rousing, .. to lyrical.."
" ..just unpretentious use of melody and rhythm tucking aspects of Limon's story engagingly into the nervous system.."
Alastair Macaulay,
NY Times, (Jose Limon: The Making of an Artist)
" The songs by Charles Greenberg are catchy (you'll leave humming a few afterwards), and often funny or sad, drawing children right into the emotional heart of the scene."
Celene McDernott,
NYMETRO PARENTS (Jose Limon: The Making of: an Artist)
" Charles Greenberg's score, with folk and klezmer overtones, includes lovely melodies as well as jaunty numbers for comic relief"
Laurel Graeber,
NY Times (The Butterfly-2008)
" Children will find Kit's adventures…an enjoyable introduction to opera."
Laurel Graeber,
NY Times (Little Kit, or The Industrious Flea Circus Girl)